Investing for Purpose is a new initiative to promote impact investment.
Through our community we seek to bring about a paradigm shift in investing, in Greece and beyond, by actively engaging investors who are willing to invest patient and long-term capital, and matching them with companies and start-ups that have positive impact returns for society and/or the environment.
To catalyse the development of impactful companies by making impact investing more accessible, transparent and efficient; and to help bring about a change in mindset, whereby value is seen to combine financial returns with measurable positive social and environmental impact.
What is the value of a woman's insight?

What is the value of less plastic being used in consumer products?

What is the value of an education that helps nurture active, inquisitive and engaged citizens?

What is the value of a refugee's drive, resilience and adaptability?

What is the value of integrating minorities into society?

What is the value of bringing life and vitality back to withering, abandoned villages?
At Investing For Purpose we are experienced capitalists; but we see that the headlong rush to continual growth and development most often does not achieve optimal results for broader society or the environment. In the same vein, globalization has had significant economic benefits but we all realise that these are not fairly shared and have also brought about heavy costs. Furthermore, the single-minded pursuit of profit by corporations is often achieved at the expense of weaker, more vulnerable and less advantaged layers of society, and of course of the environment and of natural resources. 
The dramatic effects of climate catastrophes and pollution, and the destruction of natural habitats we are witnessing around the world, are proof of this breakdown. 
A more considered approach can bring about outcomes that are more inclusive and sustainable.  As societies, and as individuals, we need to engage in more measured and thoughtful consumption, underpinned by principles of social inclusiveness and sustainability. Investors and companies need to adapt their ways of doing business accordingly.
Our aim is to try and help bring about a change in mindset in Greece towards a more inclusive and balanced approach to investing, whereby value is no longer measured solely in financial terms.  We want to help re-define the assessment of sustainable commercial enterprises towards a more blended and integrated concept of value, to include both financial and impact returns.
To achieve this, we are building a core community of forward-looking, impact-minded investors open to this view and who are prepared to commit capital towards funding pioneering Greek social enterprises and purpose-driven/impact entrepreneurs that offer attractive blended returns.
They will develop mutually beneficial relationships between them, and gradually, with our help, look to spread this alternative but more comprehensive and sustainable approach to investing to the Greek market and later to the broader region.
What we do
We build a community of investors that share our values and vision about blended investment returns.
We actively select and support inspiring social and/or environmental impact companies and help them become "investment grade".
Through our investor community, we provide committed, long-term, patient capital.
We facilitate and encourage the direct relationship between investors and investees through the investment cycle.
We measure impact by developing integrated metric and milestone tools for helping communicate blended value to stakeholders.
We promote awareness of blended value and impact investing through events, educational materials and a movement of supporters.
For Entepreneurs
We are backed by impact investors wishing to invest in companies and make impactful & systemic change. Funding structures can be adapted to your specific needs and purpose - we are flexible. We are here to help you develop your company and accomplish your mission.
Depending on the financial structure, legal status and needs of your company, our investors are willing to provide funding in the form of equity, convertible loans or debt.  Due to the nature of our investor community, we are able to structure each financing to suit exactly the needs of the founders, always putting purpose first.
When a member of our community invests in your company, they also commit to becoming a mentor.  They share their knowledge and network to help you grow. At the same time, you can also help educate your investors about the more sustainable, circular and equitable ways in which you conduct your business.
Diversity and Inclusion: Companies that have diverse and inclusive management teams and/or workforces, and serve as examples of more inclusive approaches to doing business and of empowering otherwise excluded or disadvantaged groups of society;
Education: New initiatives and approaches to education that demonstrably reinforce sustainability, equality, and responsible civic engagement, and/or facilitate and promote a more holistic approach to education;
Climate and the Environment: Companies that are pursuing positive impact and long-term sustainable solutions for the environment, climate and agriculture.
If you are a social enterprise or positive impact company in one of these areas and are looking to grow, we would love to connect. Even if you don't have an immediate investment need, we believe it is valuable for us to get to know you.
For Investors
By becoming a member of our community of investors you get access to the most promising and inspiring impactful companies in Greece. You have the chance to invest in and support these companies, but also to follow and learn from them and build a mentor-mentee relationship
Investing For Purpose community members commit to an annual membership fee, to a minimum annual investment amount in the impact field and to building long-term mentoring relationships with investee companies.  Through Investing For Purpose, these investee companies gain access to efficient and transparent funding and long-term relationships that help them pursue their mission and grow their businesses, while also being able to share their knowledge with investors about best practice and their approach to sustainable ways of doing business.
Investment instruments and process
Depending on the financial structure, legal status and needs of the investee company, funding can take the form of equity, convertible loans or debt. Investing For Purpose selects and evaluates potential investee companies, agrees funding structure, terms and documentation with them and undertakes due diligence. After that it presents opportunities to investors, who can choose which company or companies they wish to invest in directly.
We believe deeply in the power of partnerships and cooperation in extending our reach, in optimizing the way we work, in improving ideas and in achieving inclusivity. We share a vision about a more impactful and sustainable approach to doing business with many actors in the market and want to help spread this shared vision still further.
We cooperate closely with various impact incubators and accelerators in Greece, in the search for the most inspiring impact entrepreneurs who could become part of our community, with banks and other funders, with universities for the latest cutting-edge thinking and practice in our three core verticals and with other organizations and consultancies for the joint mentoring and nurturing of promising impact and social enterprises.
Want to join our community?
If you are an angel investor, family office or corporate that is interested to become part of a community of likeminded impact investors, we invite you to contact us. We would like to get to know you and we are happy to share more about our community!
GET IN TOUCH
The Team
Investing for Purpose brings together impact start-ups and social enterprises wanting to make impactful & systemic change.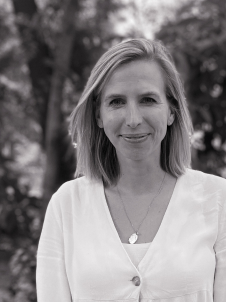 Anne is a Dutch Strategy & Finance professional. She started her career in the Netherlands at Rabobank where she worked in Special Asset Management and Corporate Finance. After this experience, she became an investment manager at Karmijn Kapitaal, a Private Equity fund with a special focus on investing in diverse management teams.

Having worked for 5 years with various companies, she decided it was time to work in one specific company. More specifically, a company with a clear purpose. That's when she became the CFO of BIYU, a sustainable tech-startup. This accelerated her interest for impact investing, as access to patient capital for purpose-driven companies is one of the keys to systemic change. Which eventually lead to Investing For Purpose. Besides IFP, Anne is still advising various sustainable start- and scale-ups.
Markos Komondouros
Founder
Markos is a highly experienced financier with tried-and-tested M&A, structuring, financial analysis and investment appraisal skills. He has an in-depth, hands-on track record and strong personal interest and expertise in social impact and environmental projects.

He has extensive board experience, including at Nireus, Greece's leading food exporter, and TANEO, which was set up to promote the venture capital market in Greece. He is also chairman of Filisia, an EdTech impact start-up in the special educational needs sector and a board member of the award-winning Greek NGO METAdrasi.

Eleonore Cottarel
Investor Relations and Partnerships
Eleonore is a Private Equity Investor Relations and Operations professional having worked in London, New York, Paris and Hong Kong. Throughout her career, she has helped build and develop investment and advisory firms. She was responsible for managing and overseeing investor communications and developing processes, procedures and marketing strategies. She ran numerous strategic, advisory and capital raising efforts.

Eleonore advised on several mid-market and VC impact funds and organised investor roundtables on impact investing. She is an advocate for action towards climate change and social impact and is eager to help in the allocation of capital to address social and environmental issues.
Vikentios Katsouris
Impact Analyst
Vincent has an MSc in Sustainable Business and Innovation programme from Utrecht University and has a background in Economics and Logistics from his bachelors at University of Piraeus. He has entrepreneurial background and has participated in start-up competitions.

Vincent is a sustainability advocate with professional experience on the subject and fluent speaker of 4 languages. He loves travelling, playing basketball and music.


Vicky Nicholas
Operations Manager
Vicky is Australian born and raised, having repatriated permanently to Greece. She has extensive experience in all things related to administration and operations, with more than 15 years of work experience in the advertising, publishing, construction, and event co-organisation sectors, across a variety of multinational and multicultural companies.

She is a holder of a BA in Professional Culinary Arts from the University of Derby in the UK and is also a certified chef. In her spare time, she enjoys cooking, gardening, volunteering and the great outdoors.
Richard Mullane
ESG/Sustainability Lead
Richard is a sustainability specialist with broad professional experience including a decade as Director of a UK social enterprise tasked with transforming the quality of housing and urban design across the UK. Alongside national stakeholder engagement, here he pioneered the concept of 'community sourcing', spreading lessons learned directly from communities into future developments through engaging educational films screened internationally. This led to consultancy work with a wide range of NGOs and companies on strategic communications, along with film and documentary creation across social and commercial including for Microsoft, Santander, Expedia, Standard Chartered and The Economist. Richard holds an MSc in Sustainable Regeneration from UCL and is currently studying Business Sustainability Management at the University of Cambridge.
News
January 2023
Investing For Purpose
Happy new year!! We are ready for 2023! If you are an impact company, an investor interested in making impactful investments, or you just want to learn more about us for any other reason, don't hesitate to contact us. We are happy to connect!
Jan 2023
STEWARDS
In January 2023 STEWARDS launched in Greece. STEWARDS is a non-profit entity with the mission to assist organisations to adopt the innovative steward-ownership structure, an alternative-to-conventional company ownership model, which will allow them to become self-owned and ensure that (a) the "steering wheel" - the voting rights are always held by people who work in the company rather than absentee investors and (b) that profits are treated as a means to an end rather an end itself. Follow the amazing story of Patagonia who recently transitioned to a steward-led structure and made the news across the globe! We - at Investing For Purpose - very much support the structure of steward ownership and hope to be working with the team of STEWARDS a lot!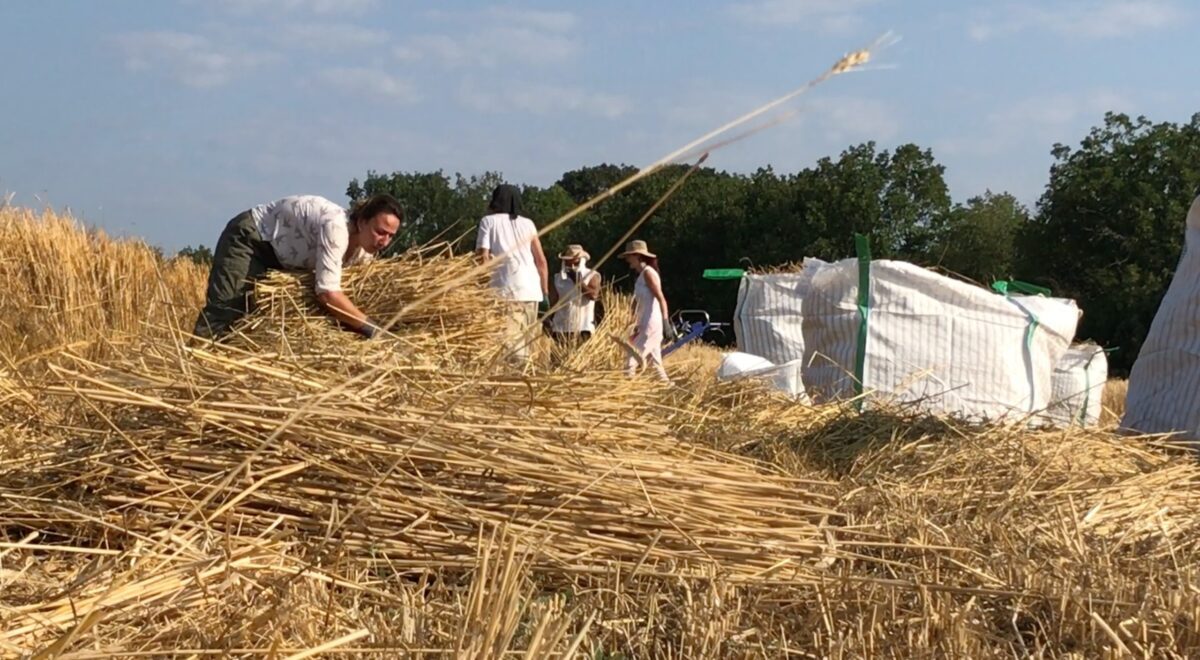 Oct 2022
Staramaki
Staramaki is an inspiring Kilkis-based social enterprise that makes natural straws using wheat sheafs from local farmers. The Staramaki straw beats paper straws hands down and is fully environmentally friendly. Staramaki has also established a model partnership with Nestlé in Greece, whereby the multinational has helped Staramaki invest in production machinery and promotes Staramaki straws with its coffee products.